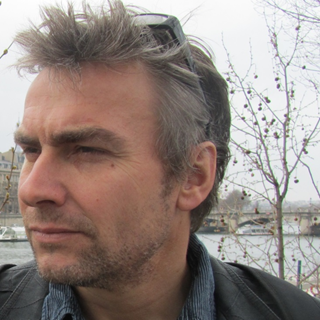 Jon ClaytonArtist.
'Evocative, semi-abstract paintings that combine sweeping depth of landscape with the exploration of expressive mark-making inspired by the edges of places and between.'
Welcome.
Thank you for visiting my website.
It's my first. I expect, I know, it will change, evolving along with me. I hope that you will enjoy browsing my online galleries here which offer a portfolio of past and current work.
My art is about Places. I sketch, I paint. Wherever I find myself. Home and abroad. Recognisable, detailed representational images. And also, looser, abstract impressions, responses informed by connections present and in memory.
Many of my paintings depict places of personal significance. Where I've spent time, often a lot of time. I particularly love the landscape of Britain. The same small localities I continually return to. Their familiarity is their strength - it's what holds and moves me. Revisiting them - walking, running, drawing and photographing - I feel part of something already known. And yet, still, there is always something new, a fresh source of surprise.
A few words about my collections.
For the time being I've chosen especially to share images of those places in Britain I feel a strong affinity for.
Cheshire
My wife and I have lived in Wimboldsley near Middlewich for many years. It's where our family has grown up. The land close by has prompted its own mythology. The fields, woods and trees alongside have sought names and stories from us. Relating to this immediate landscape has also been an important focus and inspiration for painting.
Cornwall
for me is the Lizard, the sea, the clifftops. Rolling landscape and hidden coves around the tiny fishing village of Cadgwith. My family and I have journeyed there at least once a year, throughout the seasons, for the past 30 years.


The West Coast of Scotland and Western Isles
I still feel the same pull to return to the three by one mile Isle of Iona I felt as a child. I'm also drawn to a familiar small part of The Mull of Kintyre, between the towns of Tarbert and Lochgilphead.
Wales
includes so many beautiful places. I have an enduring attachment to the Isle of Anglesey also to the woods and hills around Dolgellau, in the shadow of Cader Idris.

Sketchbooks
I'm constantly working in them. Recording and exploring ideas, playing around with materials. Some pages are purely experimental, though some may be viewed complete.
Workshops
I offer a flavour of some of my ongoing work with children and adults.
Most Recent
The part of my site that I intend to continue to update. Without doubt the area which gives me most satisfaction. I think an artist needs to be open to change, transforming, observing and expressing what's new.
Miscellaneous
Everything else. A space displaying work influenced by other places, as well as examples of various commissions and exhibition work.
A few words about my background.
I graduated with a degree in Creative Arts from Manchester Metropolitan University in 1986, then worked briefly as an artist and illustrator.
I qualified as a primary school teacher in the early 1990s.
After 20 years as a class teacher, I continued in education as an Arts Specialist. For the past decade I've been teaching and delivering workshops for children aged 4-11yrs, as well as adults, both within and outside the teaching profession.
I use a range of art media and techniques – encouraging others to explore new methods has made me open to experimenting and virtually all my work is mixed media. I also write and will often include some text in my painting. My work comes from sketches done, or at least begun, on location, alongside my own photographs.
I have undertaken a wide range of commissions and have recently started selling through galleries and exhibition.
I am happy to receive any enquiries or comments about my work. Please note work is available to purchase if it says, 'available' in the description.
For prices please contact me through email, text or WhatsApp or DM me by finding my @_jonmclaytonart Instagram account or through my mobile website:https://web.marcelforart.com/jon_clayton. **Prices are now stated with descriptions of most recent work. . Jon Clayton